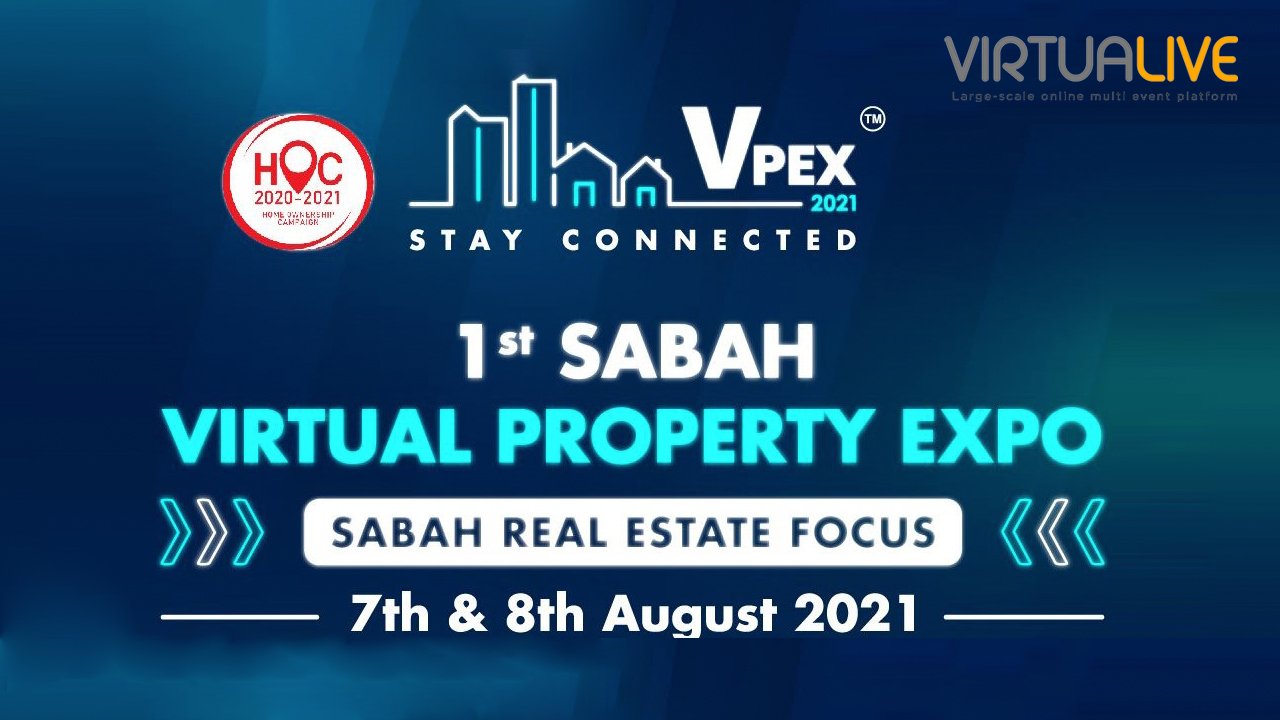 In today's digital world with digital platforms delivering more effective solutions, virtual events platforms have been the next go-to thing. Also, it's a well-known fact that in the real estate industry, the digital platform simplifies and facilitated sales flow.
As multiple companies and segments around the globe are utilizing the scope, it has become the most suitable segment to conduct virtual events. It's time to navigate the virtual booths/pavilions and explore the best projects. Grab the opportunity and walkthrough your preferred projects and interact with Exhibitors/Property Developers.
Virtualive as a platform is proud to be selected for the most exciting 1st Virtual Property Expo in Sabah scheduled on 7 and 8 August 2021which is organized by Azmianz Allianz Sdn Bhd, with the gracious support of SHAREDA, Daily Express, Overseas Chinese Daily News, Property Hunter, MHub, Azmi & Co (Sabah) Sdn Bhd, and Azmi & Co (Tawau) Sdn Bhd.
The exciting inaugural virtual event themed as Sabah Real Estate Focus shall have greater public interest and awareness on digital/online sales activities.
The event will create a virtual marketplace for Exhibitors' to showcase the projects with key information and interactive digital marketing collaterals. Visitors can navigate in virtual booths/pavilions and explore the best projects. This is undoubtedly a virtual event platform to boost sales achievement digitally.
This Virtual Event, therefore, comes with an Online Interactive Digital Sales Booking System namely MHub Showroom for Buyers, supported by Tech Partner MHub. Commencing from the event, this easy-to-use Virtual Showroom & digital booking system shall be opened for 3 months.
Also, this particular virtual event will provide you the scope to be guided and attended by experienced & knowledgeable Real Estate Negotiators to provide exclusive deals.