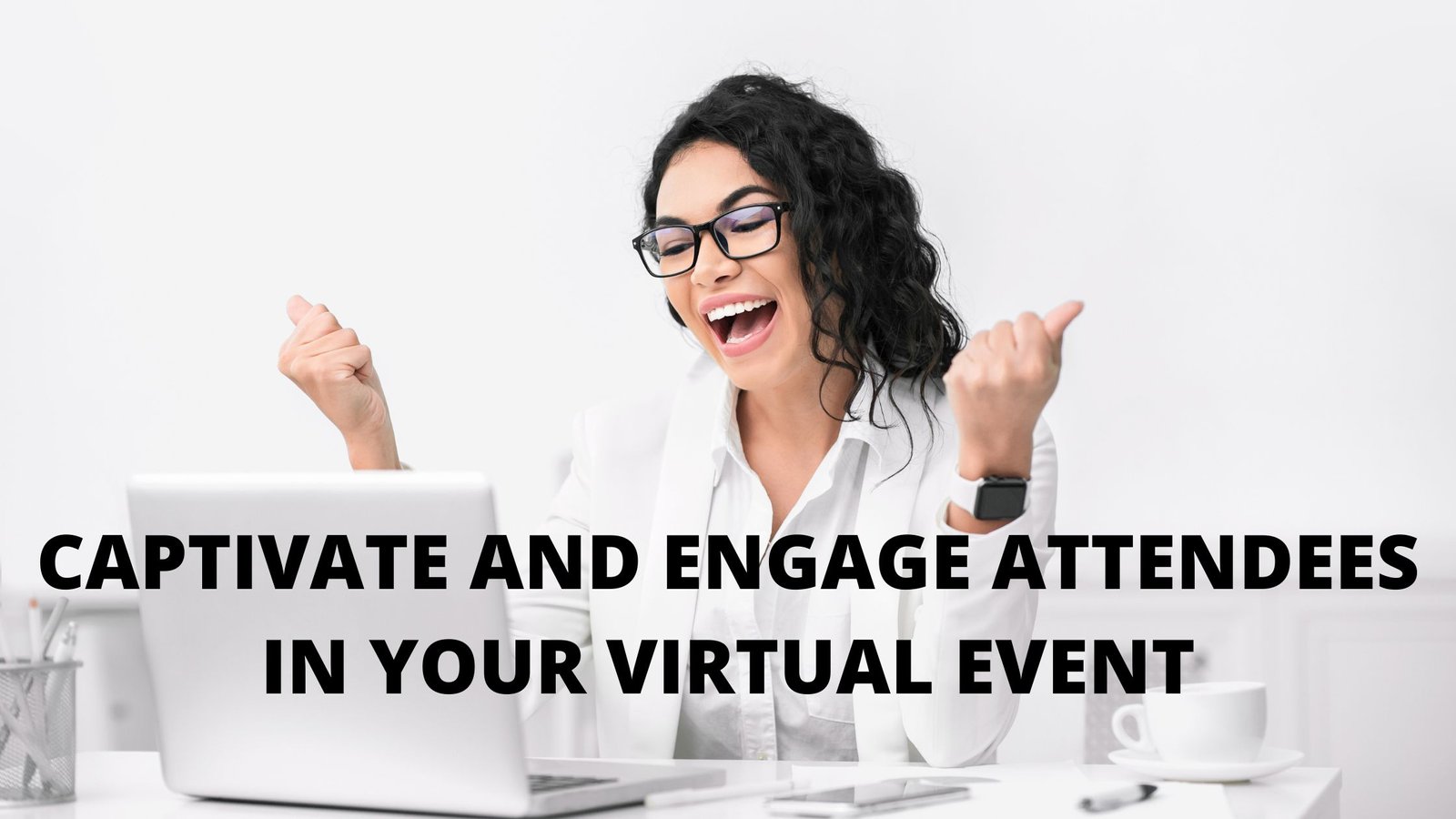 Post all the planning and execution for a nearing virtual event, the most important part is maximizing the attendees to the event. For example, you have already bagged sponsors, exhibitors, and speakers. You have ideated and conceptualized a grand event but you're stuck on getting attendees to your virtual event? This is when you start thinking about marketing your event. Your sponsors and exhibitors need more visibility. And that most definitely can be achieved through global reach.
We decide the success of a marketing campaign by the number of participants it draws in. Virtualive will help you through the process of attendee accumulation and guide you with a step-by-step playbook!
Why do we need more attendees, and what are the benefits?
Determine the motivation behind maximizing attendees. You're far behind if you aren't tapping into the virtual event world! Without the expense of an in-person event, you are getting a global reach. More audience, more visibility and engagement with your product or services. With more engagement, you will get more potential leads and sales will rise along with the accumulation of partners or candidates (According to your motive). With more virtual audiences you can get a lot of product insight, resulting in more room for the development and ideation of new products in the market.
Attract Attendees to Your Event
Find Your Target Audience
The target audience depends on company goals, here are user types for you to tap in:
1. Target audience of your company along with new audiences on board
The people who engage with your product or you wish to get engaged with your product are the audience that you need to attract.
For a new audience, You may be looking for a group that you wish to attract. Your event goals and focus will determine which users you want to attract. Depending on your preference, you'll use different strategies to attract attendees to your virtual event.
2. Current clients, employees and partners
An already existing audience who associates with your product/service may not need a lot of convincing, and so might require a different marketing strategy.
Research On Your Target Audience
Research and development is an age-old word. Research is a clear insight to hit the bull's eye. Researching requires different approaches. Your current clients, partners and employees would be easy to research because you have all the data and profiles with you for that client base. It is the new markets that would require more work. You need some of the key factors to focus on while surveying.
You're key demographic in terms of age group, gender, etc.
Languages your audience is well-versed with
Where do they live
How do they find your company? (Word of mouth, referrals etc.)
How does your demographic engage with your product (what pages get the most traffic, what content leads to the most conversions, etc.)
For an already existing audience, you might get enough data for an educated guess but it is not the same for new audiences as you might not be able to get enough data to make an educated guess in the same way. We would suggest starting with a buyer persona. Conduct some research to understand how and where they are talking to related audiences. Conduct testing to see for yourself what resonates with this new audience.
Create a Persona Chart
To help you map the audience base out, it's always a great idea to create a persona chart for your key demographic.
Know Your Target Audience
Once you understand who your target audience is and then you put yourself in their shoes and figure out a lot of things easily. For this, you will need to understand, Which social media platforms do you're demographic engage with? What interests them? Can you use their interests to lure them towards your product or service? Are there any publications, podcasts or influencers they follow? What current trends are this demographic following? All of this needs to be monitored and then taken into consideration.
Strategize Messaging
Reach out to your target audience in a better way. Ideate a message that will appeal to them. Don't start with highlighting your products and services or showcasing the event's features. To start with build a story around your event based on your demographic research? For example, the struggle and inspiration of your business might appeal to entrepreneurs who too are struggling.
Make sure to highlight event benefits and Unique Selling Points (USP). Sell and place that as much as you can. Don't forget to mention the fun stuff. Mention gamification as one of the activities during your marketing campaign. Also, offer early bird prices to those who sign on early? Or offer discounts for those who share the event by adding email addresses during the registration process.
Evaluate Promotional Channels
Post audience evaluation starts evaluating various promotional channels. You will have to monitor:
How does your audience consume the content
The 'story' that you have developed around your event and how it helps you to communicate.
Timing is Everything
Once all the above-mentioned are up you will simply need to create a calendar. Creating a schedule for each post will further streamline and organize your campaign.
You should be certain that you don't start promoting your event too early and not past the point of no return. Be certain that there is sufficient time before the event for participants to enroll. However, not quite early, such that they would fail to remember that the event is going to be scheduled.