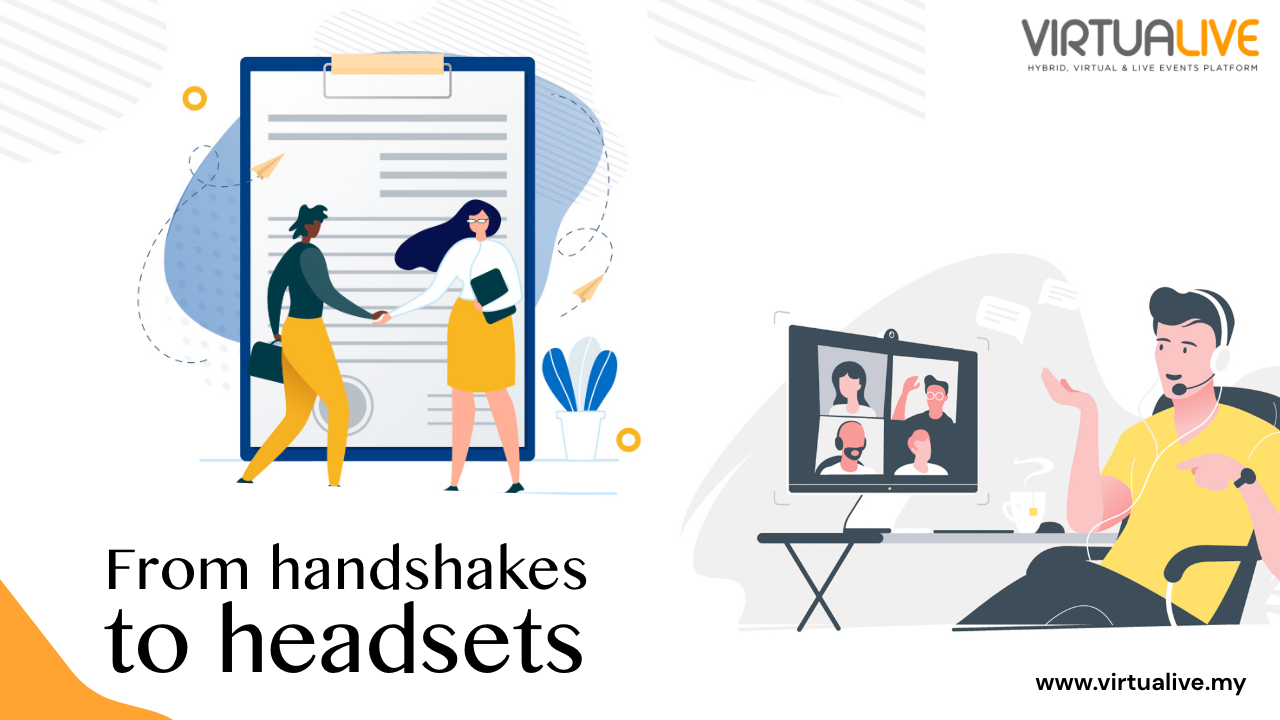 Tips on how to turn towards virtual events- A Virtualive Guide
In light of the coronavirus pandemic, the digital transformation seemed to be the most possible and only way out to keep things going. However, from a larger perspective the transition might seemed smooth but a lot of people are still struggling to get things right without any glitch. Virtualive is here to guide you and walk-through tips that can help you with virtual event by avoiding the pitfalls that you might get stuck in.
If you're looking to move your event online, no doubt, it can feel overwhelming and its perfectly fine to have such feelings. To start with, many times we wonder what exactly is a virtual event, how much time we need to plan it and how much value can it provide? what tools do you need to make it happen? And a lot more. Worry no more, we have got you all covered.
Here's how online events can be a part of your long-term strategy.
CHOOSE THE EVENT FORMAT WISELY
It is very important to choose the event format according to the attendees. There are a lot of format in the market, choose wisely.
Amongst multiple virtual event formats there are webinars, webcasts, videoconferences which upgrades itself to virtual trade show, 3D spaces and a lot more. It is suggested to go for the format that can be easily adapted by the attendees. If you're a beginner, start with simpler formats and then upgrade according to your need. Tailor-make your technology and engage your audience through various format available.
CONTENT IS KING- GET IT RIGHT
With numerous events going on, you have to set the bar and engage audience through the content. Here, in online events content take the centre stage and rightly so, it is the most important segment to take care of.
This is a no-brainer. You got to have a very clear and well-defined content to bring in value to the event while showcasing engagement, altogether.
INVEST ON TIME AND RESOURCES
Your investment on time and resources depend on the type of event you want to conduct. If you want a powerful online event, it might require the same amount of time and planning as the physical one.
Commit budget and resources based on the ROI you estimate. It is quite personal as it ranges from small to large-scale events.
TOOL UP
Find a suitable platform that provides an end-to-end platform for hosting events and managing the data. Do a comparative analysis and pick the one that suits you the best.
KEEP CHECK ON TECHNICAL BARRIERS- TRY TO GET EVERYTHING IN PLACE
Reduce potential technical obstacles and glitch as much as possible. It can be possible through a dedicated and well-established virtual event platform. Choose the tools wisely along with a good- network service provider to have an un-interrupted and error-free network.
STRATEGISE A STRONG MARKETING PLAN
Decide on a promotional and marketing plan. Virtual events always need a strong marketing plan. This includes ensuring promotion to create buzz and engagement and generate word-of-mouth including drive sign-ups.This step will clearly drive a lot more registration.
The entire process might seem daunting, but it's less tiering than in-person events, anytime! Follow the tips and get an amazing virtual event that provides value to the event, altogether bringing in the desired return on investment.